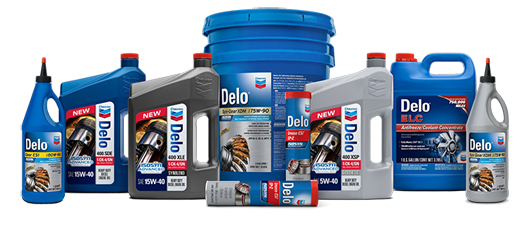 Whatley Oil is a certified Chevron jobber and has been selling Chevron lubricants since the 1980. We offer a wide range of industrial lubricants and motor oils. Phil Carter, our full time Certified Lubrication Specialist works with our customers to determine the absolute best fit for their budgets and needs. With decades of experience you can count on him as a resource for all of your lubricant needs.

We are always open to source products that we don't carry but below are a sample of what we do stock in our warehouses:

Engine Oils

- Heavy Duty Diesel / Automotive

Engine Oils

- Stationary, Railroad, and Aircraft (Jet Turbines/Reciprocating)

Hydraulic Oils

- Applications: Stationary and Mobile Equipment

Compressor Oils

- Applications: Stationary and Mobile

Greases

- Applications: "Off-road", Truck/Automotive, Industrial, Specialty greases

Gear Oils

- Truck/Automotive and Industrial applications

Transmission Oils

- ATF (Type-F and Dexron/Mercon), Allison C-4, and TO-4 Fluids

Industrial applications:

Metal Working Fluids, Way Lubes, Heat Transfer Fluids, Circulating Oils, Synthetic Oils (PAO / Di-Esters), Food Grade, and Textile.
Talk to our Certified Lubricant Specialist today!