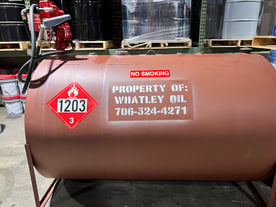 Looking for a new diesel delivery partner? Whatley Oil has over 65 years of experience delivering on and off-road diesel fuel. Whether you're in agriculture, timber, construction or industrial settings we can help. Our trucks have capacities ranging from 4,500 to 9,000 gallons with small minimum order requirements.
We also offer equipment programs for qualified customers. For those customers that qualify we will deliver your tank onsite ready to go. It's a completely turn-key solution for your diesel needs. We supply double-wall tanks for areas that require them and are proud to offer Fill-Rite pumps on all of our equipment.
Let us know how we can help!